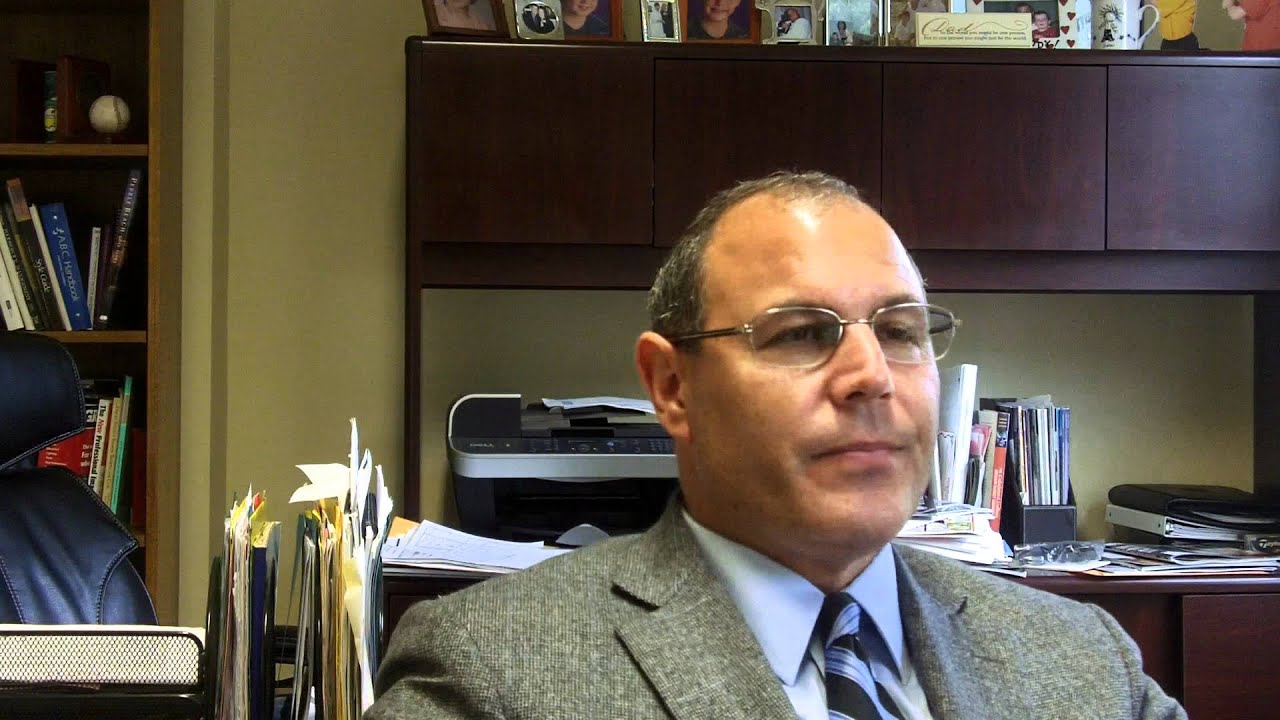 Prior Client – Michael Pollack, General Manager, Deal Golf and Country Club
Prior Client – David and Josephine Monteforte
We can only say the most positive things about this company. Not only did they detect certain construction defects that occurred in our home from water damage but other specific damages as well from floor to ceiling. Jeff and his team are extremely knowledgeable and they absolutely put themselves out there for you they work hard for YOU. NJPA is absolutely the number one team that we always called for any damages in our home and the payout they get for us is amazing because they work hard! I would like to extend a sincere hello from our home to your office thank you again for everything that you have done for us you will always forever be in our address book!❤️NJPA #1!!
Gisele Angersbach
Amazing! I am so thankful that we decided to contact NJ Public Adjusters to help us with our claim. The homeowner's insurance was originally only going to give us enough to basically only replace half of our roof. After we contacted NJ Public Adjusters, they negotiated with our homeowner's insurance and their adjusters and fought to get us enough to replace the entire roof, new windows, siding for our whole house, etc. I never had to make any phone calls because Ken, our adjuster did all the work and kept us updated the whole way. I highly, highly recommend contacting NJ Public Adjusters for any claim you have.
stephanie brothmans
Jeff and NJPA were instrumental in helping us get our home repaired properly after a storm. I would never deal with my insurance company again without NJPA on my side
Bill McDermott
Ken Hall did a great job for me. He was very responsive and prompt. He made excellent recommendations and was very professional, knowledgeable and effective. Top notch all the way. Highest rating for Ken and NJ Public Adjusters.
Paul Griffin
To Whom It May Concern,
About a year ago my insurance carrier denied my claim. I was beside myself with worry. My neighbor across the street told me about a New Jersey Public Adjuster named Jeff Hall. He spoke very highly about Mr. Hall. That day I called Mr. Hall and left a message. Mr. Hall returned my call immediately and was at my home the very next day. Mr. Hall inspected the damage and saw that I had a case, and he started proceeding right away with what turned into a very long battle (over a year). Mr. Hall never gave up on me. He continues to fight for what was right. Mr. Hall followed all the necessary guidelines; he even had to report my carrier to the State because they failed to respond to our calls. All through this process, Mr. Hall showed an outstanding amount of professionalism. At all times he treated me with dignity, respect and patience. His leadership qualities are amazing.
Mr. Hall has an office worker named Donna. She too carries all the same qualities that Mr. Hall has. Donna kept me updated each and every week for over a year with the same professionalism, patience, dignity and respect that Mr. Hall gave me.
I would highly recommend Jeff Hall and his team to everyone.
Thank you both for all your hard work.
Diane V. and Family
P.S. I won my case and got everything my insurance carrier tried to deny me.
As a homeowner recently going through the trials and tribulations of a fire we were fortunate enough to meet Jeff Hall of New Jersey Public Adjusters. With his pleasant, encouraging attitude and professionalism our struggles were minimized. Without his knowledge and experience we would have never been able to receive all the benefits we were entitled to.
I feel confident when I say that my husband and I highly recommend Jeff Hall and Donna Smith's services.
Charles & Patricia T.
Dear Jeff,
Thank you for helping me with my Allstate claim. My kitchen is beautiful. Wish you the best in all you do. Hope I don't need to call on your services again, but it's great to know you are there to help people.
Marie Walker
Dear Jeff,
Many thanks for all your help and support through our entire fire recovery. We so appreciate everything you have done for us and on our behalf. We both wish you and your family a Happy Thanksgiving and joyous holiday season.
With much gratitude,
Susan and Tim
We found NJ Public Adjustors when searching online for someone to help with our Homeowners insurance claim and couldn't have had a better experience. NJ Public Adjusters recovered substantially more money from our insurance company and covered every detail of our claim. Having them at our back rid us so much pressure. They handled everything. And not only are they immensely knowledgeable with Insurance policies, but also with building construction. This enabled them to accurately assess the damages and determine what it would truly cost to repair them! I whole-heartedly recommend NJ Public Adjusters to anyone who places a claim with their Homeowners Insurance.
Peter Chollick
The first days following Super Storm Sandy were a nightmare. Without the help of NJ Public Adjusters, we would have been lost in the labyrinth of FEMA bureaucratic red tape. Jeff Hall arrived and got us through it all. I cannot stress enough how grateful my wife and I are for Jeff's knowledge and compassion. I strongly recommend NJ Public Adjusters to anyone who needs to deal with insurance claims and adjusters. It just makes tremendous fiscal sense to use an experienced public adjuster. I cannot thank Jeff and NJ Public Adjusters enough for getting us through the Sandy ordeal. I will never deal with an insurance company without them again.
Kevin Faller
I am so happy that we worked with Jeff Hall to help us with our claim. He was very professional, knowledgeable and effective. Amazing job! Highly recommend NJPA!
Boris Epstein
Was referred to Ken Hall by a family friend. He was extremely helpful and experienced in navigating the home owners insurance claim process. He was a delight to work with and I would recommend him and his firm at any point!Thanks again Ken!
Seth Bortko
Ken Hall was wonderful to work with. He was a great help with our insurance claim and got us a great settlement. We would highly recommend him!
Beth Locantore
We have used N J Public Adjusters for many years and have NEVER BEEN DISAPPOINTED. We worked with Jeff most of the time and he is like a household name to our friends whenever talking about insurance situations. Great great company and really great and understanding guys. The office secretary, Donna, is also a pleasure to deal with. Donna gets the message accurately and relays it immediately. You can call for them at anytime 24 hours a day and that is a big plus. I would highly recommend them to everyone and you will be glad you did.
John Kelly
Twice I utilized their service. Extremely professional. Insurance companies have experts save the company money from your claim. You need the same if not better qualified experts to work on your side, and represent YOU. This company did this to the MAX….TWICE…..once when I had a house fire, and another after superstorm Sandy. Really do not know how we could have managed all they did. HIGHLY RECOMMENDED.
michael kelly
A large tree from my neighbors home fell into my yard and struck my house in Ewing, NJ. I worked with Jeff and Eric at NJPA for my claim. They clearly explained my coverage and worked with my insurance company to get me the maximum benefit very quickly. Very happy with my experience!
Pete McGrath
A while back a tree fell on my house , a large tree. My neighbor came out and said , "You should call these guys New Jersey Public Adjusters before you even call your insurance company.". Ken Hall was here within the hour. He saw details and knew the ins and outs of insurance claims. These things I've never seen, heard of nor would have thought of. I am sure my insurance company's claims adjuster was not going to educate me about them. Well the satisfaction I got out of the settlement was beyond what I could imagine. Since then I've put Jeff and Ken Hall's out there just like my neighbor did for me and my friends are amazed at how New Jersey Public Adjusters of Beachwood, NJ got their claims completely satisfied and quickly got them back to their normal lives. NJPA also can help with repairs and proven contractors also.
Anthony Lorenzo
NJ Public adjusters did a fantastic job in handling my claim! They were spot on from start to finish and I would never handle an insurance claim on my own again!
John Kondash
NJ Public Adjuster, Inc. Came through when we needed them with prompt professional service and importantly thorough claim processing.
John Straniero
I cannot say enough good things about our experienceS with New Jersey Public Adjusters. Our first meeting was after we returned from a 6 week trip to Florida and found that an under foundation leak had virtually destroyed the interior of our home. We quickly found out that our insurance company was virtually useless, without even looking at our loss that we were "probably not even covered". Once we were able to have that assessment reversed, NJPA took charge, hiring and putting to work some of the greatest contractors who proceeded to put our home back together and get from our insurance company payment for their work as well as funding for replacement insurance. That was our first experience. About seven years later 3 new under foundation leaks occurred and true to my first experience with Jeff and his people, they got the insurance company to fully cover us and again with great contractors got things put back together beautifully. Needless to say, NJPA was and always be our "go to" people for any household repair or construction needs. They are the best.
Lawrence Krongold